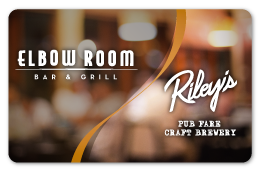 If it excites your senses, you'll find it at the Elbow Room! From elevated classics to innovative new specials, we're always updating our menu to keep pace with the freshest local flavors and ideas in food.
So whether you're hungry for one of your longtime Elbow Room favorites or one of our exciting new offerings, you're always assured that it will be explosively fresh and amazingly delicious.
Thank you for dining local.
Mike Shirinian, Owner
Daniel McGee, General Manager